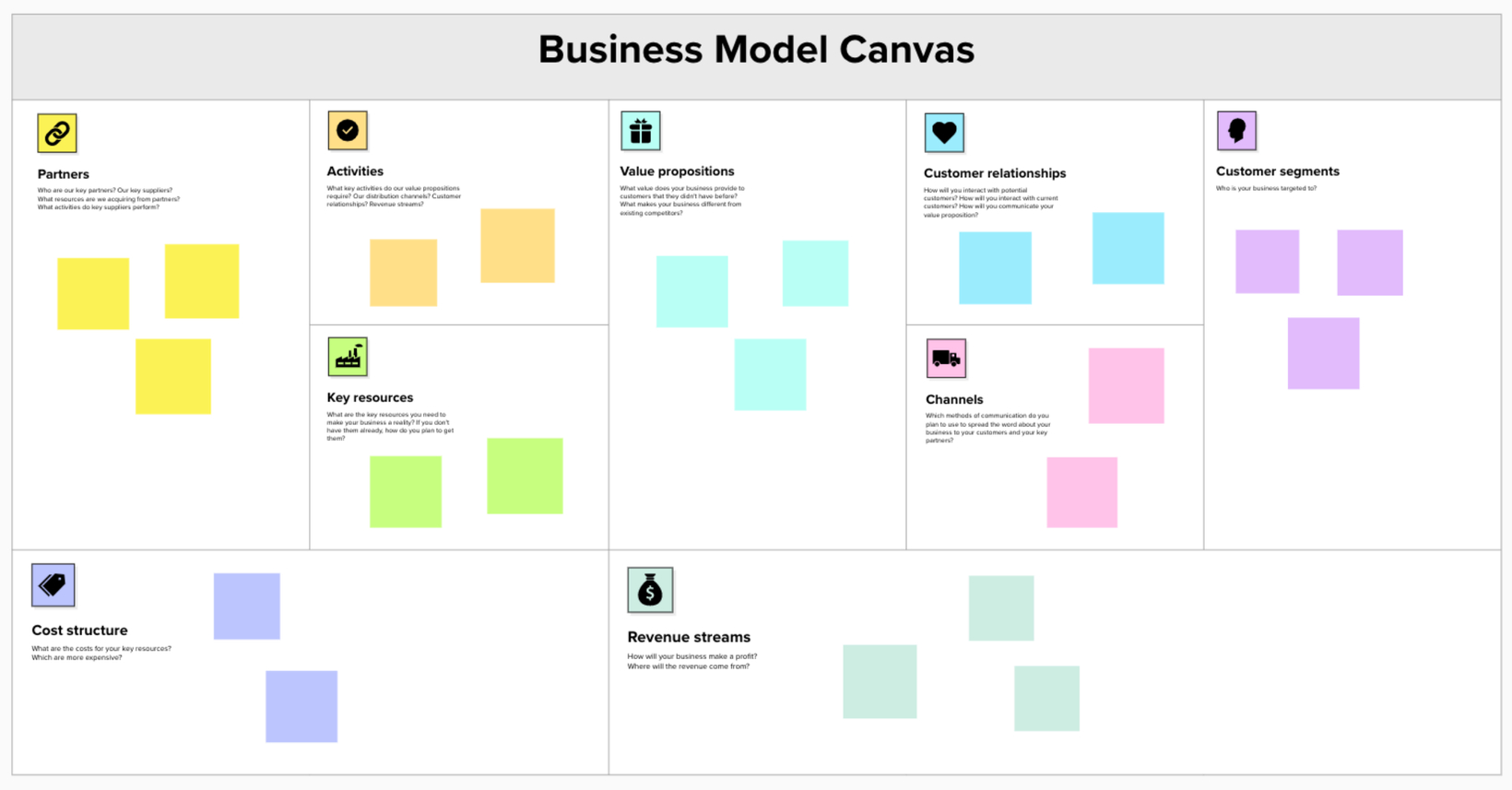 DATE:

AUTHOR:

The Mural team
Enterprise trust and security
Devices
Collaboration and facilitation
Export content from the outline to PowerPoint, organize ideas with tables, scan physical sticky notes into a mural, and more!
DATE:
AUTHOR: The Mural team
You may want to sit down for this month's updates, because tables are here! Learn how you can simplify your collaboration workflows with new MURAL features that just launched in September!
Export content from the outline as a PDF or PowerPoint format
Now, you can export content from your mural's outline directly into a multipage PDF or PowerPoint format. Create content for your next client engagement, executive team presentation, or brainstorming workshop in MURAL and quickly share the key findings from the session by easily exporting them into your PowerPoint presentation. Learn more.

There's more to come for MURAL and Microsoft PowerPoint to create more connected experiences for visual content sharing and collaboration. To be the first to hear about any upcoming beta programs for the MURAL App for Microsoft PowerPoint, sign up here.
Structure and organize content with ease using tables — now in public beta*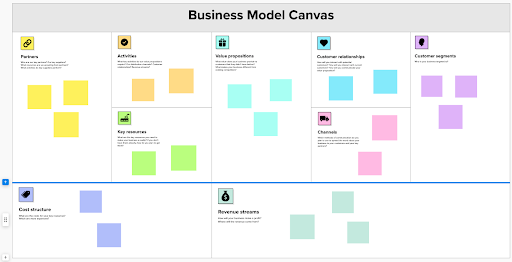 With tables, you can easily structure and organize the content in your mural however you want. Our customizable formatting options and support for a variety of content types including text, sticky notes, tags, links, images and more make it easy to convey even the most complex information and ideas in a structured, yet flexible format. Easily add, merge, and remove columns and rows to make your customer journey maps, PI planning boards, or creative matrices come to life. To get started, click the new table icon from the left sidebar or learn more here.
As you use tables, we'd love to hear your feedback using the 'Give Feedback' link. We've got more table enhancements on the way, so stay tuned for future updates!
Digitize physical sticky notes and drawings to keep working online with MURAL Scan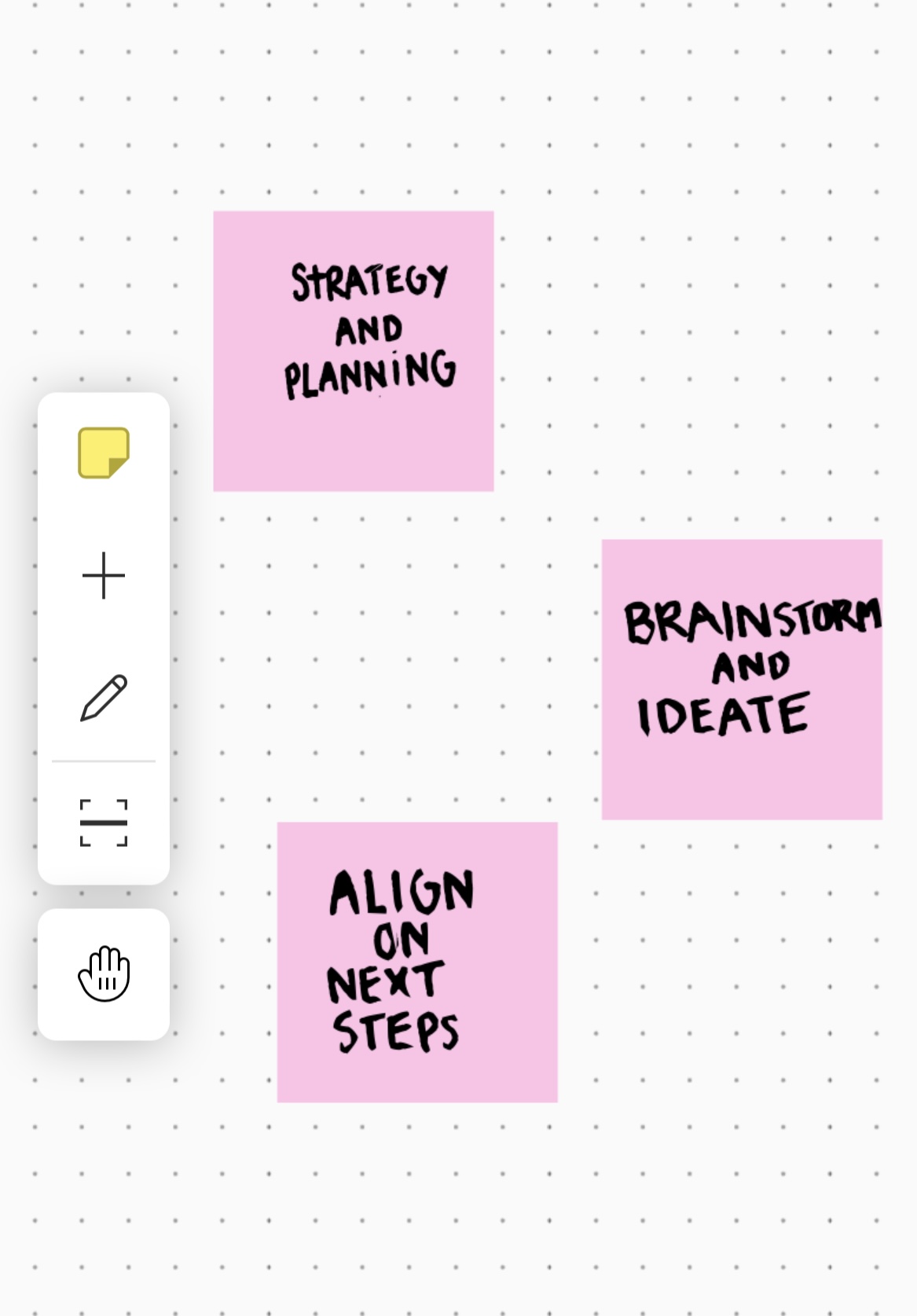 Whether you want to save work from a hybrid workshop or your own thoughts you've written up on your at-home whiteboard, you can now easily digitize content into your canvas to continue collaborating online with MURAL Scan. To start scanning physical sticky notes and drawings, click the new scan icon from the left sidebar within a mural on your MURAL for IOS app and follow the prompts on screen or learn more here.
If you have a high volume of sticky notes to transcribe, you can also use the Post-it
App with seamless integration to the MURAL for iOS app. Learn more here.
Small but mighty updates:
New billing page in the company dashboard: To pave the way for future enhancements to the company insights page in the company dashboard, we have replicated QEM and QAM data from the current company insights page to a new billing page. In the future, the billing page will solely be home to all billing-related information. Learn more about the new billing page here. Available for Enterprise plans only.

eDiscovery public beta*: Company admins can satisfy discovery requests, litigation, internal investigations, regulatory mandates, and audits with the ability to easily identify and export content directly within MURAL as part of the in-app experience. Alternatively to the in-app experience, company admins can leverage eDiscovery API to manage their eDiscovery needs. Learn more about the eDiscovery public beta here. Available for Enterprise plans only.

Improved text highlighting: Quickly find exactly what you're looking for with enhancements to our find feature that now more clearly highlights text matches throughout your mural.

Performance enhancement: Murals now load up to 23% faster.
*Currently in public beta. Subject to testing and defects. Provided warranty free, "as is" and "as available" basis. MURAL not liable for any losses that may result from public beta.